What is Medicinal Cannabis?
Medicinal cannabis is a plant-sourced product derived from selected strains of the cannabis plant. Under controlled manufacturing conditions, medicinal cannabis is a consistent product suitable for patient use under medical supervision.
What are Cannabinoids?
There are more than 100 cannabinoids present in the cannabis plant. These plant cannabinoids (also called phytocannabinoids) can interact in the human body in a similar manner to our internally-produced cannabinoids (called endocannabinoids). Our endocannabinoids and the receptors with which they interact, form part of our endocannabinod system (ECS).
The ECS regulates function and balance in the central nervous system (CNS) and controls a number of physiological, immune and cognitive processes including appetite, pain, motor activity, memory processing, mood, anxiety, stress, gastrointestinal activity and cardiovascular activity. For this reason, cannabinoids from the cannabis plant may assist patients with a range of medical indications.
Two prominent cannabinoids are the focus of most current medicinal cannabis, either singly or in combination:
Delta-9 tetrahydrocannabinol (THC) is associated with the psychoactive "high" effect obtained from cannabis. In controlled low medical doses, THC has a lower likelihood of psychoactive side effects while having potential for therapeutic benefit.
Cannabidiol (CBD) does not produce a psychoactive "high", but it is pharmacologically active and has been shown to have a number of therapeutic benefits.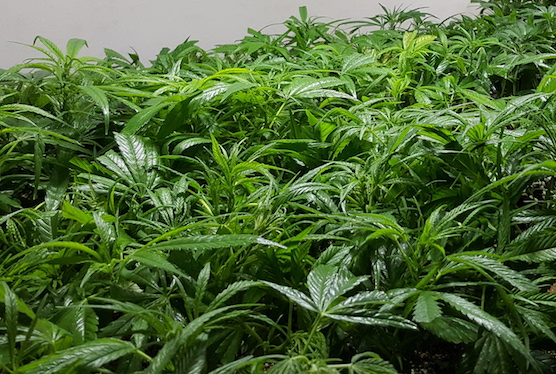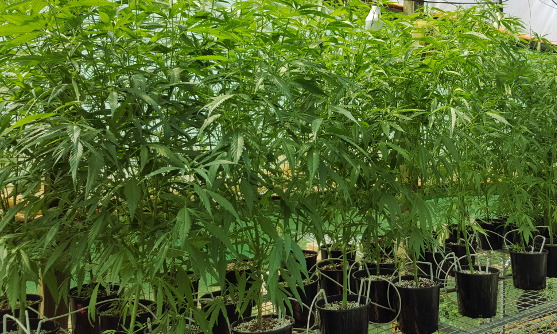 Patients and Guidance
Information on cannabis and its therapeutic effects is widespread. Canndeo encourages access to verified information from accredited sources, and makes some of these references and resources available through its CanndeoCare™ Portal for medical professionals. These are required as evidence for prescribing in Australia, and are relied on by doctors in New Zealand prior to prescribing. Individual success stories are encouraging but may not replicate to other patients. Canndeo regularly reviews these success stories for various indications as candidates for further study in support of new patient cohorts.
Australia's Therapeutic Goods Administration (TGA) has written guidance documents on the use of medicinal cannabis, outlining five major medical uses of cannabis:
Since 2017, the TGA has also authorised the prescribing of medicinal cannabis for
ADHD
Alzheimer's
ALS
Anorexia
Anxiety
Autism Spectrum Disorder
Crohn's Disease
Dementia
Dyspnea
Dystonia
Fibromyalgia
Generalised Anxiety Disorder
Glioblastoma
Huntington's Chorea
Irritable Bowel Syndrome
Insomnia / Sleep Disorder
Migraine
Myoclonic Disorder
Neuropathy
Parkinson's Disease
Post-Traumatic Stress Disorder
Progressive Supranuclear Palsy
Restless Leg Syndrome
Schizophrenia
Spasticity
Tourette Syndrome
Tremor
Trigeminal Neuralgia
Ulcerative Colitis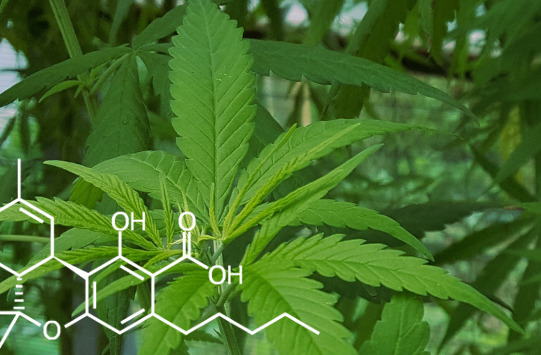 Humans and Cannabinoids
Humans have an endocannabinoid system (ECS). This system is comprised of endocannabinoids which activate receptors located throughout the body, particular in the central nervous system and immune system, and regulate the function and balance of a number of physiological processes. Because plant cannabinoids mimic the action of our own endocannabinoids, the ECS continues to be a growing area of research investigating ways for exploiting the therapeutic potential of plant cannabinoids in a number of medical conditions.
In medicinal cannabis there is potential for one cannabinoid to moderate the effect of another. For example, CBD may moderate the psychoactive effect of THC when taken together.
Due to potentially beneficial outcomes from retaining the complex mix of plant products, many forms of medicinal cannabis are supplied as a whole plant extract (full spectrum) or retain a wide range of plant products (broad spectrum).
A simple overview of the ECS can be found at https://www.healthline.com/health/endocannabinoid-system#how-it-works, including information on why THC and CBD may have medical benefit.
Types of Medicinal Cannabis
Medicinal cannabis is commonly provided in several different forms:
Dried flower
Oils
Tablets and capsules
Sprays
How a medicinal cannabis product is taken changes the level of cannabinoids in the body (bioavailability). Ingested medicinal cannabis (e.g. oil, tablet, capsule) generally results in low bioavailability and takes longer to act, but its therapeutic effects last longer. Because of this, ingested products are more suitable for managing chronic conditions. On the other hand, medicinal cannabis that is absorbed directly into the blood stream (e.g. inhaler, suppository, oral spray) leads to higher bioavailability and acts faster, but its therapeutic effects are short lived. These products are more suited for conditions that require fast relief, such as break-through pain.
A discussion with your doctor will help determine which method of administration is more suitable for managing your condition.